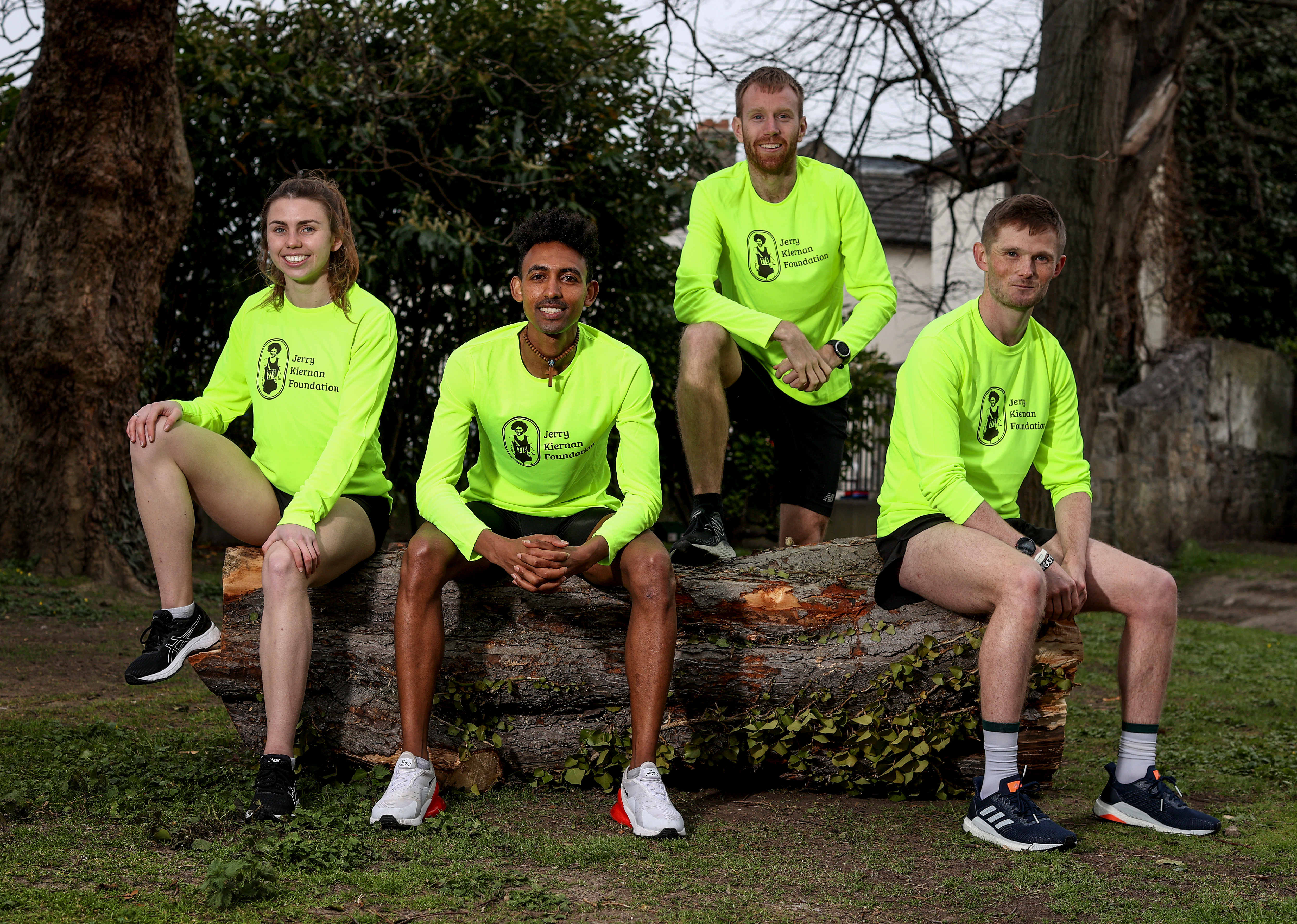 Jerry Kiernan Foundation established to honour the memory of one Irish athletics' most passionate advocates
Dublin April 7th; The Jerry Kiernan Foundation, established in 2021 to support elite athletes in their athletic development, has named 22 Irish athletes who will benefit from funding in excess of €30,000 in 2022 – the list includes Olympians, European Cross Country Medallists, multiple national champions and exciting 0emerging talents. 
The Foundation aims to honour Jerry's unique legacy as an educator, coach and mentor to students and athletes over 35 years until his untimely death in 2021. Jerry was an Olympian, finishing ninth in the marathon at the LA 1984 games, and Irish champion who dedicated his life to helping other athletes at all levels achieve their potential on and off the track, from beginners to elite.
Foundation Athletes for 2022
The Foundation sought applications for funding throughout January and February and an Independent Panel selected 22 athletes spread across track, cross country, field events, sprints and walks to receive funding. The group named at an event held on April 5th includes Olympians Louise Shanahan (800m), Christopher O'Donnell (4x400m) and Cillian Greene (4x400m), European medallists Keelan Kilrehill, Donal Devane, Efrem Gidey (All Cross Country) and Michaela Walsh (Hammer) and national champions such as John Travers (middle distance), Hiko Tonosa (middle distance), Shane Howard (Long Jump) and Kate Veale (Walks).  
The funding provided through the Jerry Kiernan Foundation will go towards offsetting the cost of training and competing in the 2022 season.
Applications for 2023 funding will open in October 2022.
Supporting the Foundation
The Jerry Kiernan Foundation is a not for profit charity and is funded exclusively through donations and sponsorship. Individuals or organisations interested in assisting directly can make a donation through the website or directly via email to info@jerrykiernanfoundation.org.
Foundation is also seeking long term partnerships with corporates and individuals on a structured basis to fund its objectives.
Announcing the awards, the Foundation's chairman Murt Coleman commented:
"Jerry Kiernan was a passionate supporter of Irish athletes and knew first-hand the commitment and sacrifices required to achieve international success. All of our successful athletes have demonstrated outstanding talent and ambition in their careers to date, many have overcome significant obstacles and each has their own dream for what they can achieve in the future.  We hope these grants can play a small role in helping them achieve their potential and in doing so to honour Jerry's legacy in a fitting manner."
Jerry Kiernan Foundation
List of Supported Athletes for 2022
Name                                                              Event
Reece Ademola                                           Long Jump
Donal Devane                                               Mid/Long Distance
Thomas Devaney                                         Mid/Long Distance
John Fitzsimons                                          800/1500m
Roisin Flanagan                                          1500/Steeplechase/5K
Efrem Gidey                                                  Mid/Long Distance
Cillian Greene**                                            400m
Shane Howard                                              Long Jump
Keelan Kilrehill                                             Mid/Long Distance
Peter Lynch                                                  Mid/Long Distance
Sean Mc Ginley                                            800/1500m
Mark Milner                                                  800/1500m
Aoife O'Cuill                                                 Long Distance
Iseult O'Donnell                                           800/1500m
Chris O'Donnell**                                         Sprints/400m
Jack O'Leary                                                 Mid/Long Distance
Louise Shanahan**                                      800/1500m
Roland Surlis                                               800m
Hiko Tonosa                                                 Mid/Long Distance
John Travers                                                Mid/Long Distance
Kate Veale                                                     Walks
Michaela Walsh                                            Shot Putt/Hammer
** Olympian