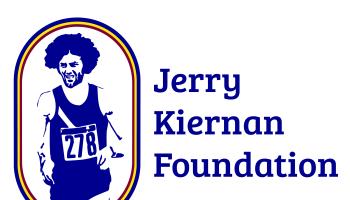 Jerry Kiernan Foundation partners with Insight SFI Research Centre for Data Analytics to host Science of Running Symposium
21st August 2022
The Jerry Kiernan Foundation is delighted to announce that is has partnered with the Insight SFI Research Centre for Data Analytics to host a Science of Running Symposium in UCD's O'Reilly Hall on Saturday, September 3rd 2022.
The symposium will highlight a range of world class running research undertaken in the centre. The event is geared towards the running and wider sporting community and will provide a wealth of practical information and advice that can be used to improve the understanding of the principles underlying injury prevention, training and performance. There will also be a discussion panel including multiple Irish record holders and Olympians Caitriona McKiernan and Dick Hooper.
Registration for the event, which can be attended in person or virtually, is essential and can be done by visiting: https://www.eventbrite.ie/e/science-of-running-symposium-tickets-387475257927
While there is no fee for the organisers are aiming to raise funds for the Jerry Kiernan Foundation and contributions would be strongly encouraged. Donations can be made through the Foundation's website.
Speaking in advance of the symposium Jerry Kiernan Foundation Chairman Murt Coleman said:
"The Jerry Kiernan Foundation is delighted to partner with the Insight SFI Research Centre for Data Analytics and present this symposium. Our speakers will cover a wide range of cutting edge research findings and training suggestions which are likely to be of immense value to runners, coaches and anyone involved in the sport, while our panellists will bring unparalleled practical experience and personal insights. It is only fitting that the event will take place in UCD where Jerry himself spent so many years giving his own insights into training and performance."
Professor Brian Caulfield, Director of Insight at UCD added;
'Here at Insight we have developed a hub of world class expertise on the science of running. Data analytics has illuminated so much about what constitutes best practice in running, and we are proud to be able to bring some of these findings to the scientific community and the running public. We are also delighted to be supporting the Jerry Kiernan Foundation in its important mission'.