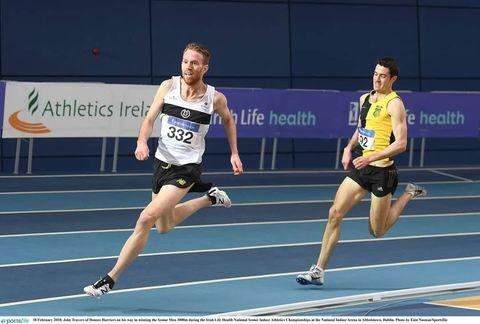 Career Highlight to date: Finishing 7th in European Senior Indoor championships
Aims for the 2022 season: it has been a roller coaster last year/year and a half with a foot issue. So I am hoping to strike a bit of luck and manage to get some of my times down on the track. I lost a good bit of training the last while so as much as I would love to qualify for major champs this summer I would realistically say I will aim to make the European Cross country team in December.
How will the Jerry Kiernan Foundation help you achieve these aims: The foundation is providing me the financial help that has not been available to me normally. I will be able to get away to more training camps and races with the help that it has provided me and this is essential in terms of trying to be successful as it takes some more stress out of the equation.