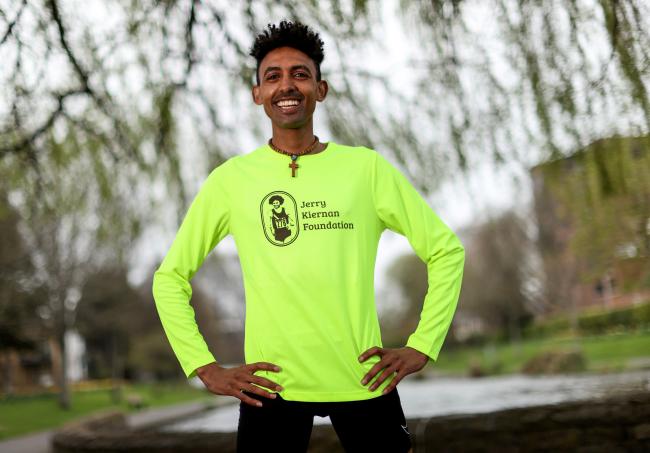 Efrem Gidey
Middle-long distance running events track and road races from 1,500-10,000 meters.
Aims for the 2022 season: I am very excited for everything 2022 has in store. I hope to improve my times and complete more race. I hope to win the European cross country in Torino, Italy in December 2022.
How will the Jerry Kiernan Foundation help you achieve these aims: I am so grateful for the support, thank you. It has helped me a lot for my achievements when I needed it and I feel great hope for the future. I just wanted to say thank you.