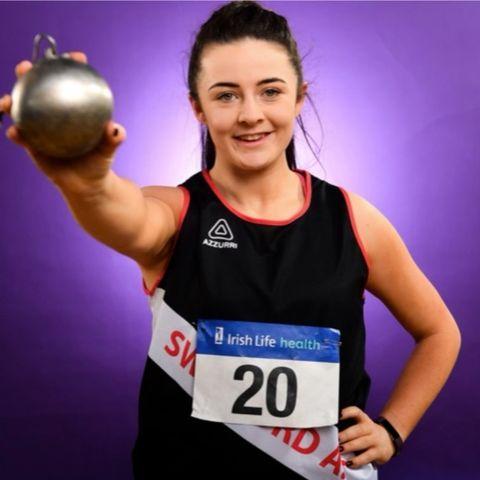 Michaela Walsh
Hammer and Shot Put
Career Highlight Today: Winning bronze in the hammer at the European Juniors.
Aims for the 2022 season: To retain both my Hammer and Shot Put National Titles. Set new personal bests in my events. Qualify for the European Winter Throws.
How will the Jerry Kiernan Foundation help you achieve these aims: The Jerry Kiernan Foundation will help me reach these aims by financially helping me to fund competitions and training abroad to compete and train in the best environment for my events. It will also help fund the cost of more competition and training hammers and shots to improve the quality of my training.